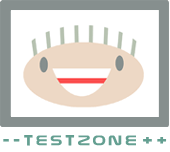 Storm Lab is both playground and place of work of Amsterdam artist Martine Mulder, also known as Martineair. Besides making paintings and computer art Martine makes flyers, postcards, short video's and electronic music.
Check What's New for projects and expositions.
Bigger pictures on Martineair's Facebookpage.
While looking around play some tunes by Martineair in the TestZone!